©arry a Big Stick: Advantages of Copyright Registration
Securing U.S. copyright registration for works that are integral to your business is a good business and intellectual property strategy – especially for works that give your business a competitive advantage.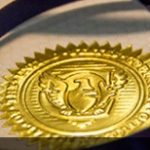 Those works may include teaching guides and manuals for learning and instructional centers, product catalogs (which include text and images), newly developed games, trademark logos, songs, lyrics, valuable photographs, jewelry, puppets and marionettes; yes, even puppets and marionettes may be registered with the U.S. Copyright Office.
To be eligible for copyright protection, however, a work must be fixed in a tangible medium, be original to the creator and comprise protectable expression (i.e., something more than simply stating an idea or fact).
Important Note: If the work was commissioned from a third-party vendor (i.e., individual artist or brand agency), the party seeking copyright registration must ensure that title to the copyright has been transferred, since under copyright law, the general rule is that the author of the work (may be the brand agency if created by an employee) is the owner of the copyright, unless assigned or it qualifies as a work made for hire.
Tip: Check your agreements with vendors to see if the works were assigned.
Another Important Note: Copyrights are created the moment works are affixed in a tangible medium; a registration is not necessary.
However, registration still provides extremely valuable rights, some of which are listed below:
• It's an inexpensive "big stick!" ($35 / $55 government application fee)
• May entitle copyright owners to attorneys' fees and statutory awards 
• Provides immediate access to the courts — a/k/a "clear sailing!"
• Provides leverage in settlement discussions for infringement
• Can add value to the company's assets
What copyrights do not protect
It's also important to understand what copyrights "do not protect." The following are not eligible for copyright protection:
• Facts
• Ideas, principles, concepts, discoveries
• Words, short phrases and basic symbols
• Works not fixed in a tangible medium
• Works created by the U.S. government
The below example demonstrates the value of a registration for a key company asset when its owner needs to enforce its copyrights.
Earlier this year I received a call from a business owner who discovered that one of the company's three-dimensional designs had been copied and sold at retail. Luckily for the company, a copyright registration was secured for the three-dimensional design back in the 1980's. When we compared the parties' works and presented compelling arguments and images that depicted the products in a side-by-side view, it was undeniable that the works were substantially similar and the other party had "copied" the design.
The result was a relatively quick settlement negotiation with opposing counsel.
Note/Disclaimer: This outcome does not guarantee similar outcomes in other cases.
Due to the ease at which one can secure copyright registration (go to www.copyright.gov if you have good title to the work) and its low cost, copyright registration protection is an obvious business and intellectual property strategy for protecting valuable copyright-eligible works.
Roger Bora is a former U.S. Trademark Examining Attorney, a partner in a major law firm, the creator of this blog and, most importantly, a husband and a father of an amazing 13-year-old son.