How to Protect Trademarks Internationally: 

Part Two of a Three-Part Series 
This post is part two of a three-part blog series on how to protect trademarks internationally. 
If you have not read part one, I recommend that you do so here before reading this post. 
Part Two

:
Int'l Treaties and Laws for Global Trademark Protection
There are several key international laws and treaties that brand owners should consider when preparing a global trademark filing strategy, including the Madrid Protocol, European Union Trademark system and Paris Convention for the Protection of Industrial Property. 
Madrid Protocol

The Madrid Protocol is an application filing mechanism used by trademark
owners that own home country trademark applications or registrations. A Madrid Protocol application, also referred to as an International Trademark Application and ultimately an International Registration (or a/k/a an "IR"), is an application filed through the applicant's home country trademark office, which is the U.S. Patent and Trademark Office, or USPTO, for most U.S. companies. 
Once the Madrid Protocol application is filed with the USPTO, the USPTO reviews that application and, if all is in order, certifies the application and forwards it to the World Intellectual Property Organization located in Geneva Switzerland – also known as the WIPO.  The WIPO then reviews the application and, if it meets the minimum filing standards, certifies the application and forwards it to each of the designated country trademark offices. 
For example, if a U.S. trademark owner designates India, Italy, Finland and France in a Madrid application, the WIPO "files" those applications on behalf of the trademark owner in each of the local trademark offices.
Just like anything else, the Madrid Protocol has advantages and disadvantages.  
The primary advantages of the Madrid Protocol are the following: 
There are lower initial filing costs compared to filing national trademark applications via local counsel (those initial savings are mostly due to avoiding local counsel fees); 
There is only

one

Madrid trademark application for a mark (and one resulting Madrid registration),

one

filing fee (per group of designated countries) and

one

renewal for

all

countries designated in a Madrid registration; 
Currently, the trademark owner may designate up to 99 countries in a

single Madrid filing

; and 
Once the Madrid Protocol application matures into a registration, the brand owner may continue to designate additional countries within the same Madrid filing. 
After the initial country or countries have been designated and the Madrid Protocol registration issues (known as your "International Registration"), any subsequent country designations will still incur additional filing fees for those countries. 
The issued "International Registration" does not grant any substantive trademark rights to any of the designated countries.  The brand owner must still wait for each country office to review the designated country trademark application in the country office; rights are not granted or created in any country until the

country trademark office

registers the mark. 
Major disadvantages of the Madrid Protocol are the following: 
The Madrid application and registration and

all

of the designated country filings are

dependent

on the underlying home country trademark filings for the first five years of the registration.  Meaning that if the underlying trademark filing(s) that form the basis of the Madrid Protocol registration ultimately fail or expire within that five- year period, then all designated country applications and issued registrations would also fail. 
If the brand owner's underlying filing(s) forming the basis for the Madrid application fail during the dependency period, the brand owner may still re-file in any of the designated countries via local counsel within the designated grace period and retain the Madrid application priority filing date, which has the effect of substantially

increasing

overall costs. 
Unlike many country trademark offices, the USPTO requires narrowly and accurately defined products/services in trademark applications.  Thus, trademark applications filed in other countries via the Madrid Protocol

based on a U.S. trademark filing

will also contain the same narrow scope of products even though a designated foreign country may allow broadly defined products.   Therefore, it is sometimes advisable not to utilize the Madrid Protocol for certain countries and instead file national applications in order to secure broader trademark protection. 
For those reasons, brand owners should consider the practicality and risks of using the Madrid Protocol strategy and try not to focus only on the Madrid Protocol cost savings… no matter how enticing they may be… 
European Union Trademark (EUTM)

With respect to the EUTM trademark filing system, a EUTM covers all 28 EU member countries in a single trademark application.  
Primary advantages of the EUTM are the following: 
Brand owners need only file

one

trademark application to cover

all

EU members, pay

one

filing fee, and pay

one

renewal fee; and 
There is an automatic extension of protection to new EU member countries without any additional filings, unless a third party from the extended country successfully objects to the extension based upon its prior rights in that country. 
However, there are also the following disadvantages for utilizing the EUTM trademark system:    
A EUTM trademark registration is either "good to all" EU member countries or "good to none."  In other words, if there are parties with prior rights in

any

EU member country and should a party with

prior rights

object to the filed application or an issued EU registration and prevail, the EUTM trademark filing would also fail.  That is true even if the objecting party uses its subject mark in an EU member country that is not of interest to the EUTM applicant/registrant. 
If a third party successfully objects to a EUTM filing, the applicant may still re-file in any of the EU member countries within the designated grace period and retain the EUTM trademark application priority filing date.   
For that reason, companies should conduct clearance searches prior to filing a EUTM trademark application to identify any third-party rights that may present significant barriers to registration and use. 
Paris Convention for the Protection of Industrial Property 
The Paris Convention is an international treaty that allows nationals of contracting parties – or states – the same equal rights as nationals of other contracting parties and states.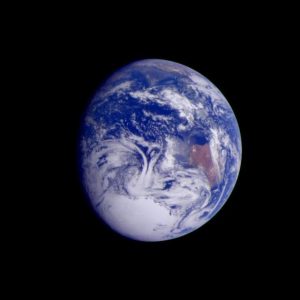 With respect to trademark rights, the Paris Convention priority grants a trademark applicant a six-month priority period within which to file subsequent foreign trademark applications.  During that six-month period following an initial trademark filing, a trademark owner may file in other member countries and receive the same priority filing date as listed in its earlier filed application.  
Example: 
ABC files in the U.S. on Jan. 1, 2017 for the mark 'Palm Tree' for umbrellas 
XYZ files in Germany May 1, 2017 for the mark 'Palm Trees with palm tree design' for umbrellas 
ABC files in Germany June 15, 2017 (claiming a priority filing date of 1/1/17) for the same mark and products 
Under the Paris Convention priority, ABC's German application receives an earlier filing priority date.  Thus, as between these parties, ABC is deemed to have earlier filing rights in a first-to-file country and may prevent XYZ's use and registration of its mark based on filing date priority and resulting trademark registration.  
That is the power of Paris Convention priority!  All brand owners should utilize this powerful tool when undertaking a global trademark filing strategy, which allows brand owners to spread out costs over the six-month priority period while maintaining the earliest possible priority filing date in key countries.
Your Homework Assignment and Action Item
Identify which of your priority countries are members of the Madrid Protocol here and European Union here. 
You have now identified which countries may be protected via the Madrid Protocol and EUTM filings and which countries must be protected by filing national applications. 
The next step is to prioritize the marks and countries and initiate trademark clearance searches. 
Post 3, in this three-post series, will provide examples for seeking trademark registration for marks and products in certain countries and jurisdictions while utilizing national, Madrid and EUTM filings. 
Roger Bora is a former U.S. Trademark Examining Attorney, a partner in a major law firm, the creator of this blog and, most importantly, a husband and a father of an amazing 13-year-old son.